Projects
Explore ICME's ongoing and past special projects.
CURRENT PROJECTS:
Resiliency, Community & Unity Expressed Through an International Collaboration of the Covid-19 Facemask Project. The project is granted by the 'Solidarity CFP' launched by ICOM for 2021. Along with ICOM Costume, ICOM CC, ICME and ICOM Canada will be working on the project.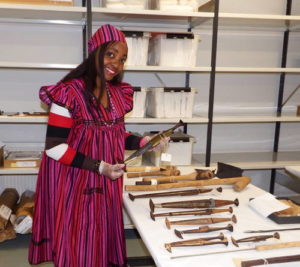 The Commonwealth Association of Museums (CAM) is leading this project in partnership with ICME and ICOM Namibia
PAST PROJECTS:
ICME in partnership with Horniman Museum and Gardens, ICOM National Committes in Croatia, Germany, Norway, and Pakistan.
ICME in partnership with the Southern African Development Community Heritage Association (SADCHA) and ICOM Namibia.
---