All news
June 28, 2019
ICME 2019 Conference Keynotes Conference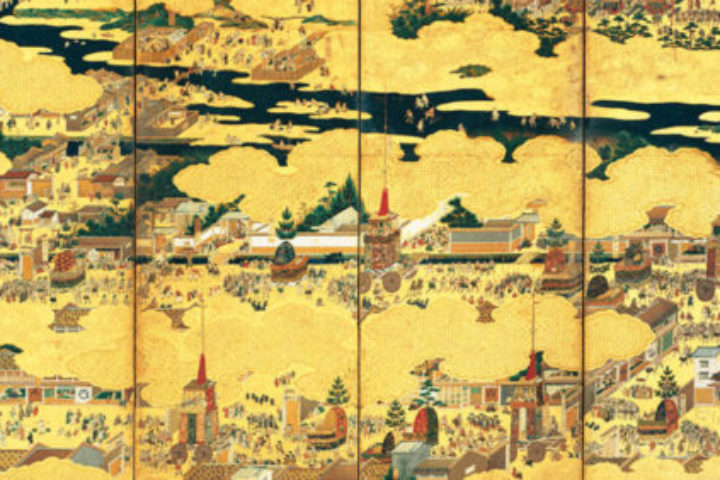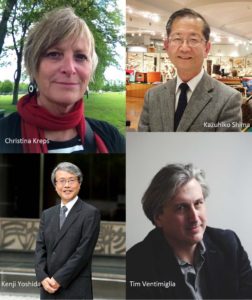 Keynote Speakers:
Christina Kreps, University of Denver, Colorado, USA
Christina Kreps is Professor of Anthropology, Director, Museum of Anthropology, Museum and Heritage Studies at the University of Denver (USA). For nearly three decades, Professor Kreps has been conducting research on museums in a number of countries, including the Netherlands and Indonesia, and has been involved in museum development and training projects in Indonesia, Thailand, and Vietnam. Her work has focused on the cross-cultural and comparative study of museological diversity as cultural diversity. Her most noted publication is Liberating Culture: Cross-Cultural Perspectives on Museums, Curation, and Heritage Preservation (2003). Her forthcoming book, Museum and Anthropology in the Age of Engagement will be published by Routledge late 2019.
Tim Ventimiglia, Ralph Appelbaum Associates, Berlin, Germany
Tim Ventimiglia is a museum planner, exhibition designer and Creative Director of Ralph Appelbaum Associates in Berlin, Germany. His recent projects include the completed the award winning renovation of the World Museum Vienna and the Humboldt Forum incorporating Germany's federal collections of Asian Art and Ethnology into the newly reconstructed Berlin Palace.  He has taught as a professor at Cornell University and founded the Museum Design Lab at the New School University-Cooper Hewitt National Design Museum in New York.
Professor Yoshida, Kenji, National Museum of Ethnology (Minpaku), Osaka, Japan
Dr Yoshida is Director-General of the National Museum of Ethnology, Osaka, Japan. His research Specialisation is: the anthropology of expressive culture; Africa, Europe, Japan. Dr Yoshida has an individual research project 'the study of creation, transmission, and representation of culture: a museum-anthropological approach'. He publishes widely in his research field, notably in 2008 "Imaged Asia, Imaged Europe" Yoshida, K and B. Durrans (eds.) SELF and OTHER: Portraits from Asia and Europe.
Mr Shima, Kazuhiko, Hamamatsu Museum of Musical Instruments, Hamamatsu, Japan
Mr Shima was born in Osaka in 1955. He graduated from Kyoto University, Department of Education. After middle school teaching jobs in Osaka and Jakarta, became a Curator for the preparation of opening the Musical Instrument Museum in Hamamatsu. He worked as a Curator from 1995, and as a Director from 2004 to 2019. Now he is Assistant Director and ICOM Kyoto 2019 steering committee member.
Keynote Panel:
Dr Sasaki, Shiro, Preparatory Office, the National Ainu Museum, Hokkaido, Japan
Dr Sasaki is Director of the Preparatory Office for the National Ainu Museum. Dr Sasaki has studied hunting-gathering culture and pre-modern and modern history of the Indigenous people in Siberia, Russian Far East, North China, and North Japan. He gained his PhD in 1989 in cultural anthropology and worked as a Professor at the National Museum of Ethnology in Osaka till 2016.
Mr Nakai, Takanori, Preparatory Office, the National Ainu Museum, Hokkaido, Japan
Takanori Nakai is a Researcher of the Preparatory Office for the National Ainu Museum in Japan. He was born in Asahikawa, Hokkaido. He is learning traditional Ainu knowledge and techniques from elder people, and engaging in the research on the literature, history, and ethnological collection of the Asahikawa Ainu. He has been a researcher of the Preparatory Office since 2017.
Ms Yahata, Tomoe, Preparatory Office, the National Ainu Museum, Japan
Tomoe Yahata is Chief Curator for the Preparatory Office, National Ainu Museum in Japan
She was a Curator of the former Ainu Museum in Shiraoi since 2006 and became a Chief Curator of the Preparatory Office in 2018. She is responsible for the museum collection management and human resource development. She is studying the history and marine culture of the Shiraoi Ainu.
Ms Kitajima, Yuki, Preparatory Office, the National Ainu Museum, Hokkaido, Japan
Yuki Kitajima is Curator at the Preparatory Office for National Ainu Museum. Her special field of study is on the Ainu textile culture. She has learnt many kinds of traditional techniques of different regions in Hokkaido. As a researcher of the Hokkaido Ainu Association, she gave lectures on the Ainu textile in many seminars. She became a Curator of the Preparatory Office in 2019.